Royal Penguin Ultra Marathon 2018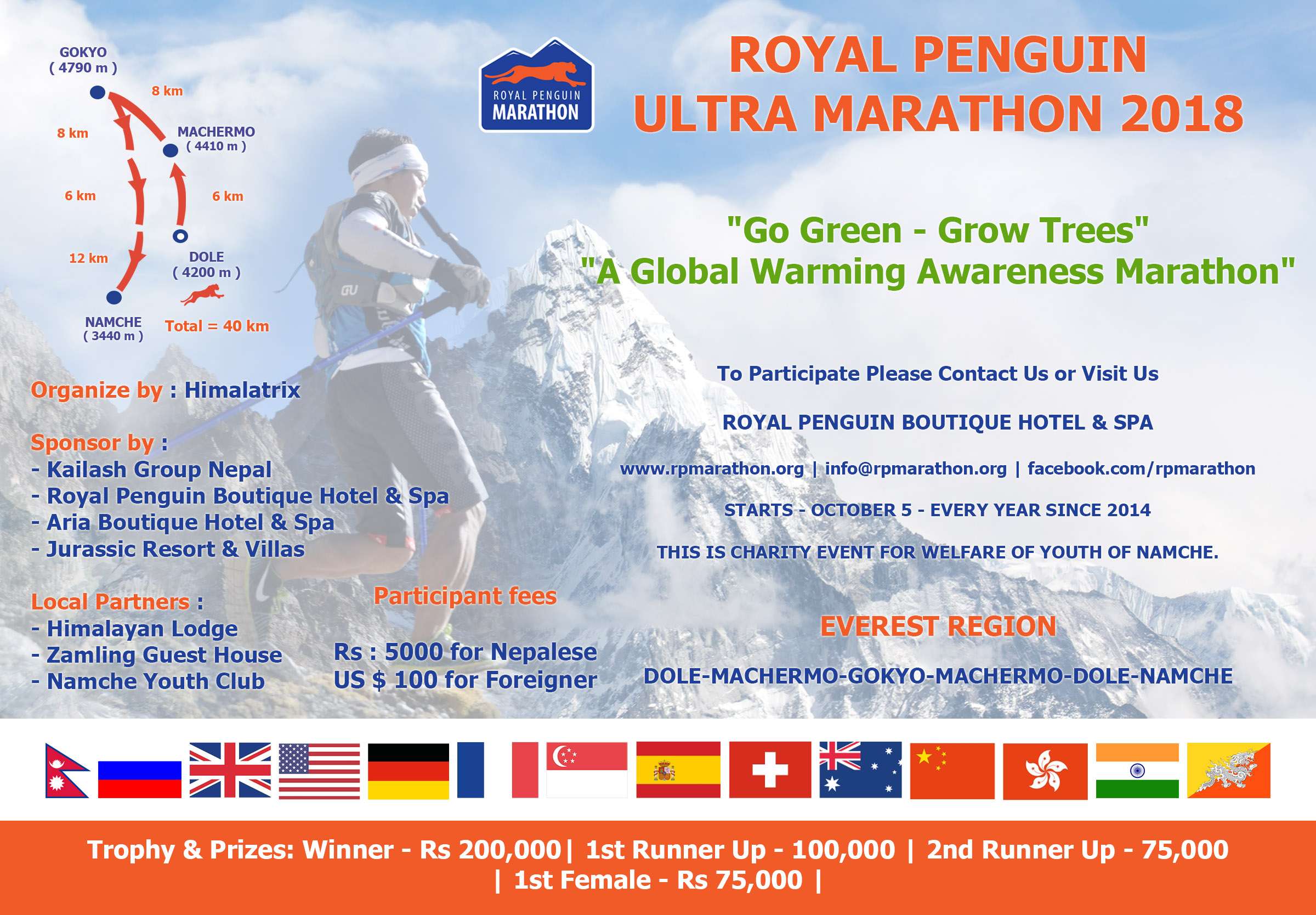 For the last few years we've been moving and uniting people, growing the sport of distance running, committing to our community for green environment & global warming awareness.
We are looking forward to welcoming all runners to the 4th edition of Royal Penguin Ultra Marathon this 5th October 2018 at Namche, Sagarmatha National Park.
Register now.
Online: https://rpmarathon.org/registration
For more information please contact
+977-1-4215013, 4249422
email: info@rpmarathon.org