Welcome to Jurassic Resort & Villas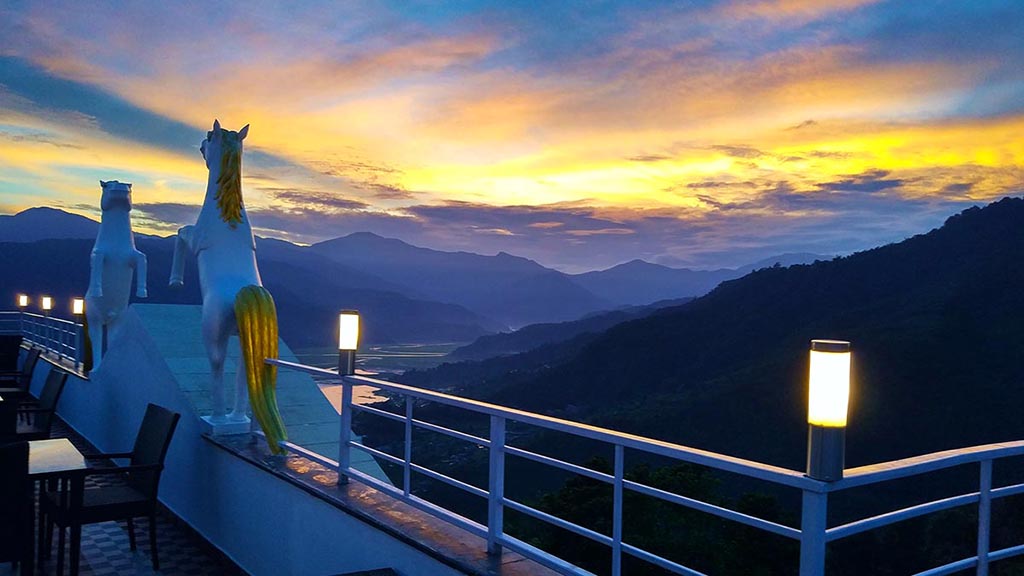 Introducing our luxurious property in the Pokhara City, only 25 mins drive from Lakeside or Airport. An exclusive opportunity to experience efficiency, privacy with 360 degree views of lakes, Mountains, City, Sunrise & Sunset.
Make your trip to paradise. Holiday at Jurassic Resort & Villas is like this.
Contact Info :
Address : Methlang, Sarangkot, Pokhara Lekhnath – 18, From Center 3.3 km.
Phone : +977 61 620732, 620733, +977 9869607575
Kathmandu Office : +977 1 4265845, 4265717, 4263026
Website: https://jurassicresort.com/
Email : booking@jurassicresort.com, jurassicresort@gmail.com
Instagram: jurassicresortandvillas